Is this Sydney's prettiest new hair salon?
Vogue Living
FRANCESCA WALLACE
September 28th, 2020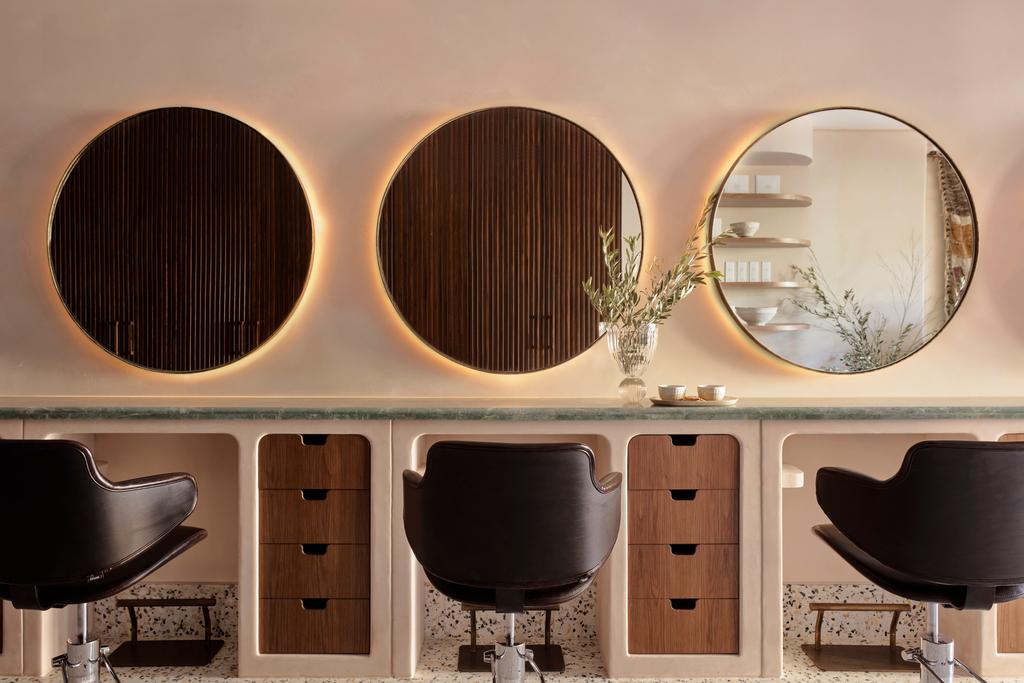 The saying that change is as good as a holiday rings even truer in current times. With actual holidays cancelled and life uncertain and strange, sometimes a simple refresh is all it takes to get the wheels turning again. That much is true for Sydney's prettiest new salon, Headcase Hair, which is celebrating a whole new lease on life with the opening of its new Paddington salon.
Despite being founded 23 years ago, Headcase Hair has never been fresher thanks to its new space, completely gutted and redesigned by interior designer Amanda Talbot of Studio Snoop. Still located at the salon's iconic Oxford Street location, the interiors have been entirely revamped, proving a lick of paint (and new finishings, new floors and removing walls) can make all the difference.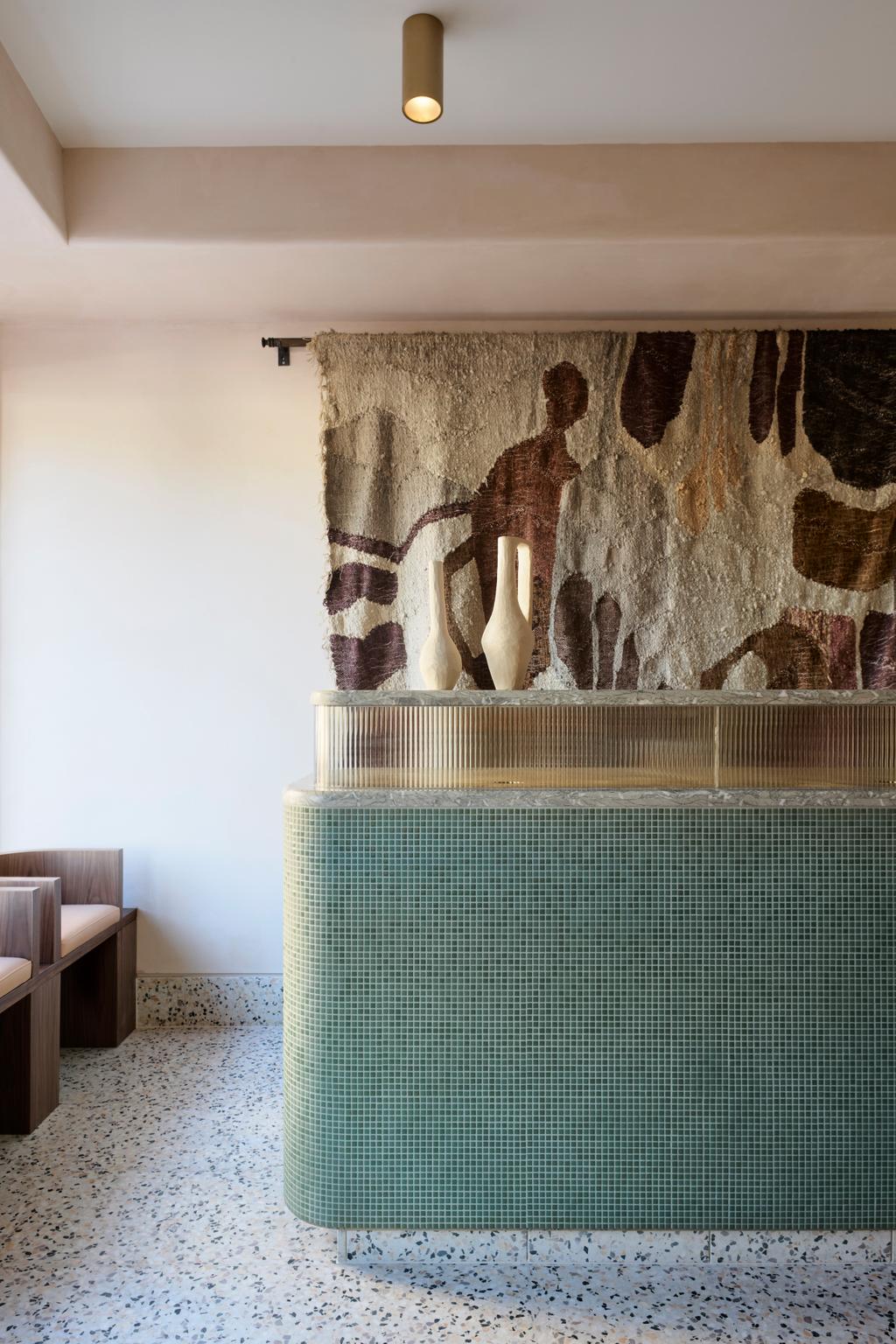 "From the cities we worked in, the fashion shows and photoshoots, and the health retreats we rested at, as well as all the people we met and built relationships with along the way. We wanted this new salon space to be a reflection of our journey, multi-layered and truly one of a kind," co-founders Vincent Nobile and John Pulitano say of the opening.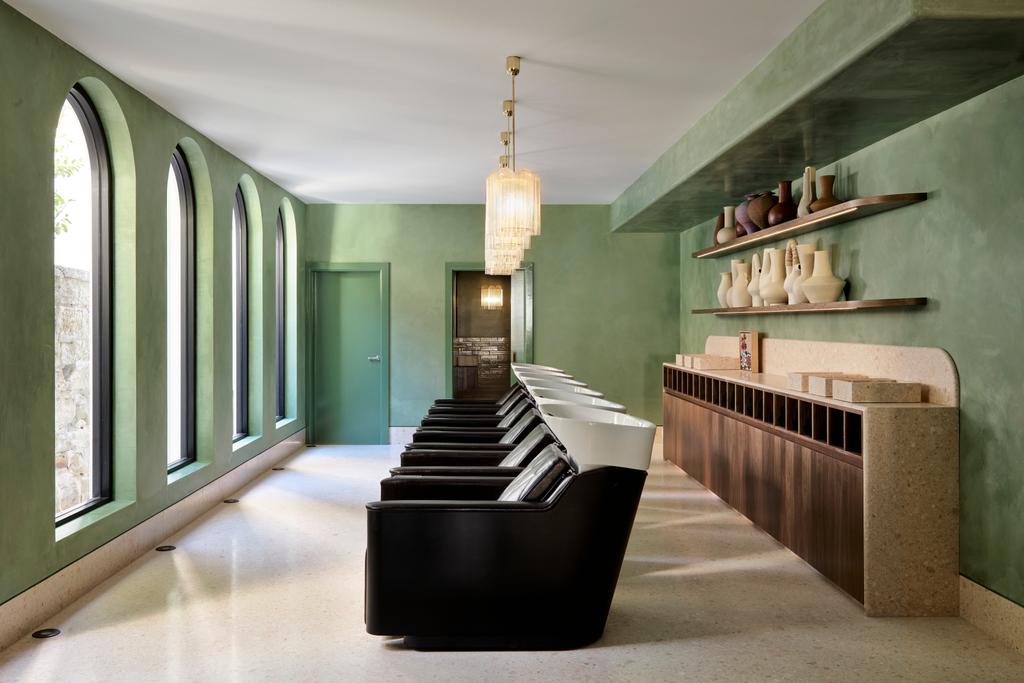 The space is an extraordinary cornucopia of colour and texture, and feels more like a luxury house than a hair salon on a busy road. Removing all elements of the existing space, Talbot flexed her hospitality muscles (think Sydney institutions like Bert's, Fred's and The Paddington) to create an immersive yet entirely functional interior for the salon, with no detail spared.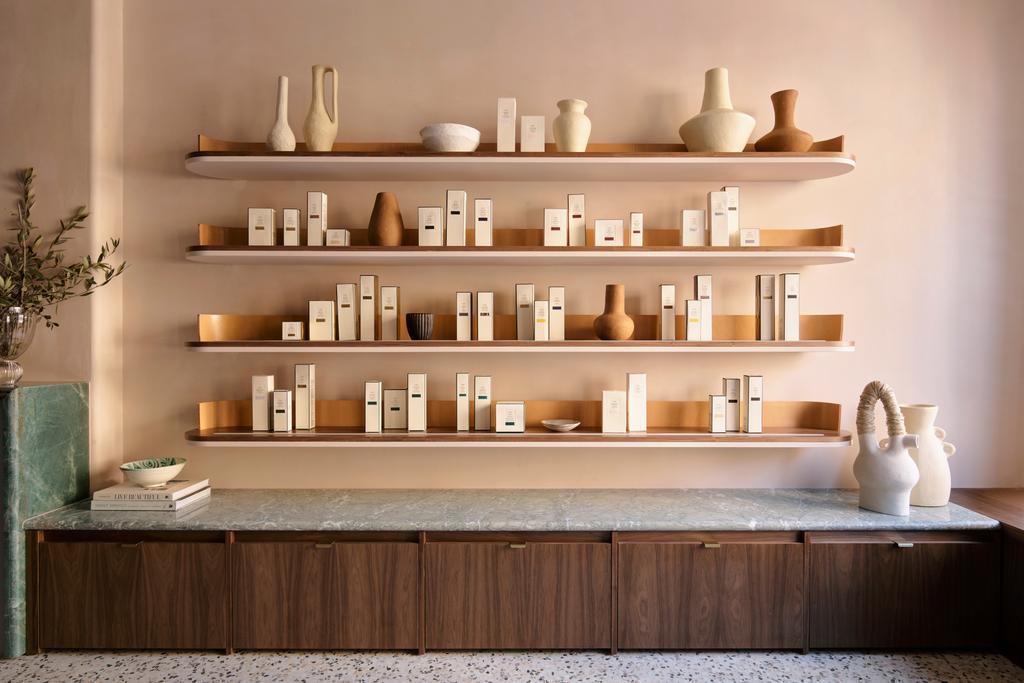 From the custom framework to the Amber-specked terrazzo floors, injections of blush, teal and gold craft a creative and calming palette which is a sight for all the senses. Tactile putty pink walls made using Japanese plaster give the room a textured finish, and elements of natural wood ground the design and give it a sense of warmth.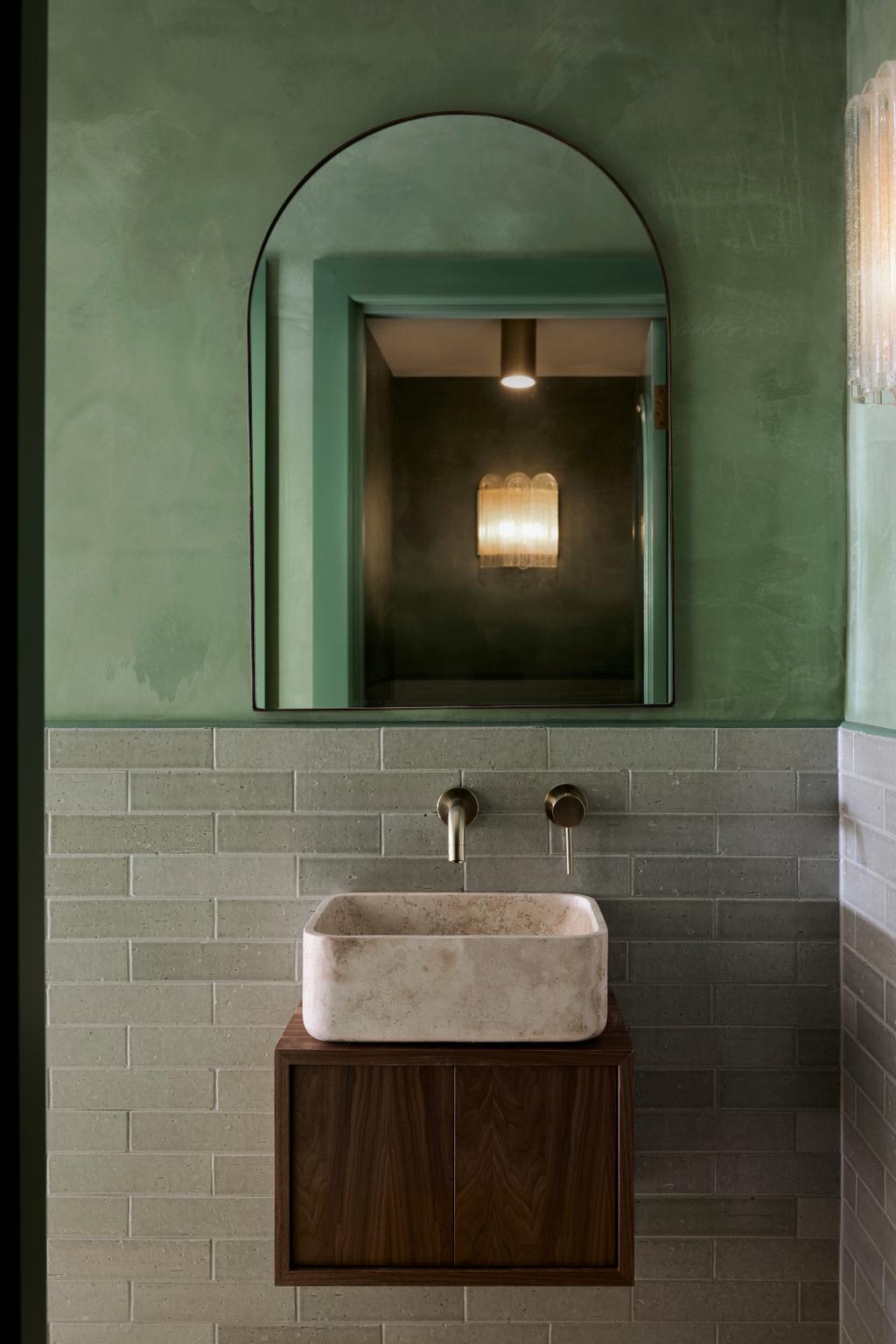 "We liked the fact that Amanda had never worked on a salon before ours," Pulitano says. "This forced us to completely deconstruct every inch of our existing space and rebuild it from scratch, putting hours and hours of thought and consideration into how we could make every facet function at its best."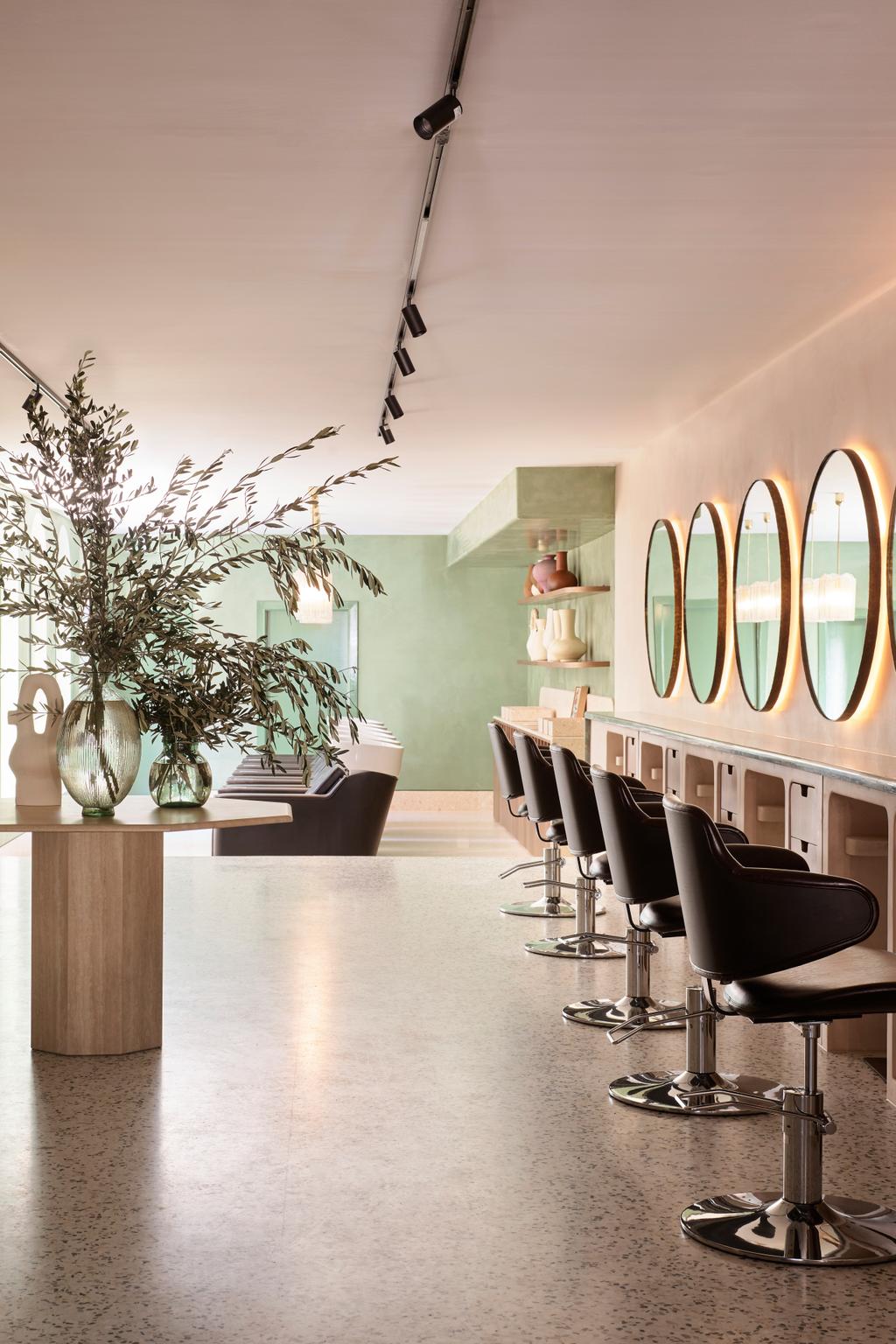 But it isn't just the beautiful design that was well thought out. A reverse cycle air conditioning system brings fresh, filtered air from the outside in — a first for an Australian salon — and top of the range Italian massage chairs are located in the washroom area towards the back of the salon. Form and function combining, the space really does have the best of both.
So no matter whether you're after a cut, colour or blow dry, Headcase Hair is probably the chicest place to do it in Sydney right now.