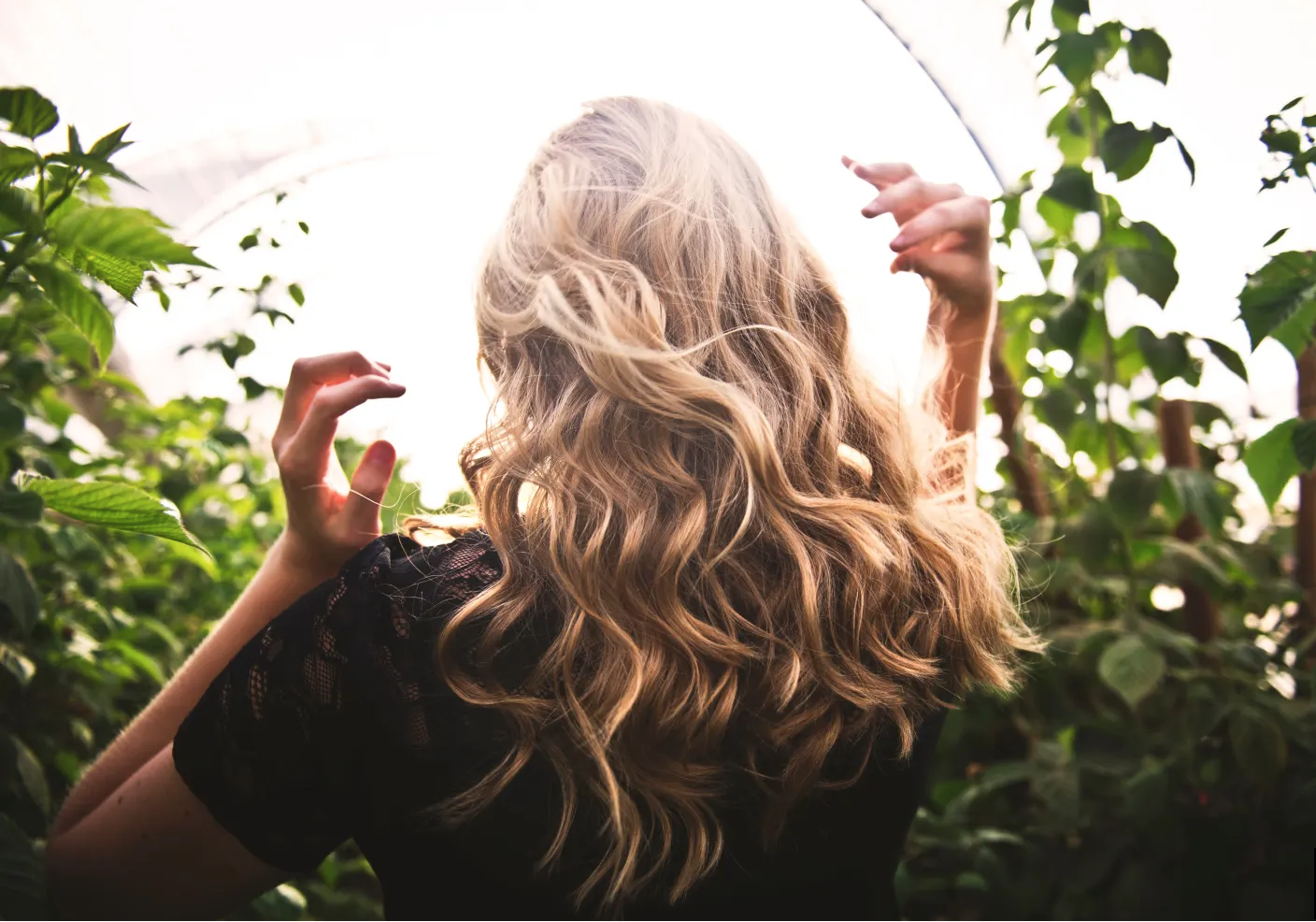 How to get defined, bouncy curls at home
What constitutes a "good hair day" for you? Maybe it's zero-humidity weather. Or when your highlights grow out just the right amount. Or you nail a messy bun in under two minutes (seriously, go buy a Lotto ticket!).
But according to the professionals, most people's dream-hair scenario involves some kind of wave, curl or texture.
Co-founder of Sydney's Headcase Hair salon John Pullitano sees plenty of happy people literally bounce out of his salon, explaining that "clients more often than not prefer their hair styled with some kind of movement, as they feel it gives them more volume and style".
Whether you naturally have tight coils, unruly waves or poker-straight hair, Pullitano says there are more options if you choose to style your tresses with some version of a curl — and it also allows a more bespoke approach.
"It can be beachy, wild, glammed-up or more of an ethereal look… The power of curls is that it can be tailored to each individual — to their face shape and personal style. Straight hair can be a little less flexible."
Knowledge is power, especially when it comes to hair, so the first step when it comes to curls is to identify your hair's natural state of being. And it's not just a case of straight or curly. There is a broad range of hair textures, each with its own needs.
Pullitano is emphatic on this, suggesting you pause to think where you naturally sit on the spectrum. "Do you have wavy-to-curly hair? Because that needs curl enhancement. Or curly-to-coily hair? That needs moisture and frizz control."
Sussed out your hair type? Great! Now you can pick the right products, both for the hair you have and the look you want to DIY. Which means more good hair days are on their way.
Hydrate, hydrate, hydrate
According to Pullitano, hair with a natural curl will "need a little more nurturing than straight hair… It needs to be treated very gently, so use a combination of a moisturising product and then a product with some hold to style."
A high-quality, hydrating shampoo and conditioner will set you up for success. Then try a mousse created specifically for curly hair to protect during heat styling, but that will also keep your curls in place. Be sure to use a diffuser attachment on your hair dryer, as they're gentler on the hair but will also help to enhance your natural texture — whatever it may be.
Never over-style your natural texture
Over-styling is an easily made and common mistake at home, as the key to making the most of your natural curls is actually to leave them alone as much as practically possible.
"Combing, brushing or throwing the head forward [while drying with heat] and shaking the hair out can create too much frizz and lessens definition," explains Pullitano. "Curly hair is very temperamental and the less you play with it as it goes from wet to dry, the better the result."
If you want to be really hands-off, add a shape-making lotion or mousse before leaving your hair to air-dry. Once completely dry, add a smoothing cream to any areas that need a bit more definition.
Proper prep is key for creating curls
For those with naturally straight hair, styling curls or texture at home can seem intimidating. But Pullitano says the trick to creating shapes that last is down to how you begin.
"Always prime the hair with a thickening spray or volumising mousse on damp hair, and just blast the hair — try not to over blow dry it with a brush."
Then, you'll need to have some patience. And follow the order of things.
"After tonging or curling the hair, do not rake or comb it through too soon — let the curls cool down first."
Before combing or raking through your curls to finish, apply a "holding" product such as a dry shampoo or finishing crème.
Bookings can be made here for Headcase Hair Paddington and Headcase Hair Potts Point.