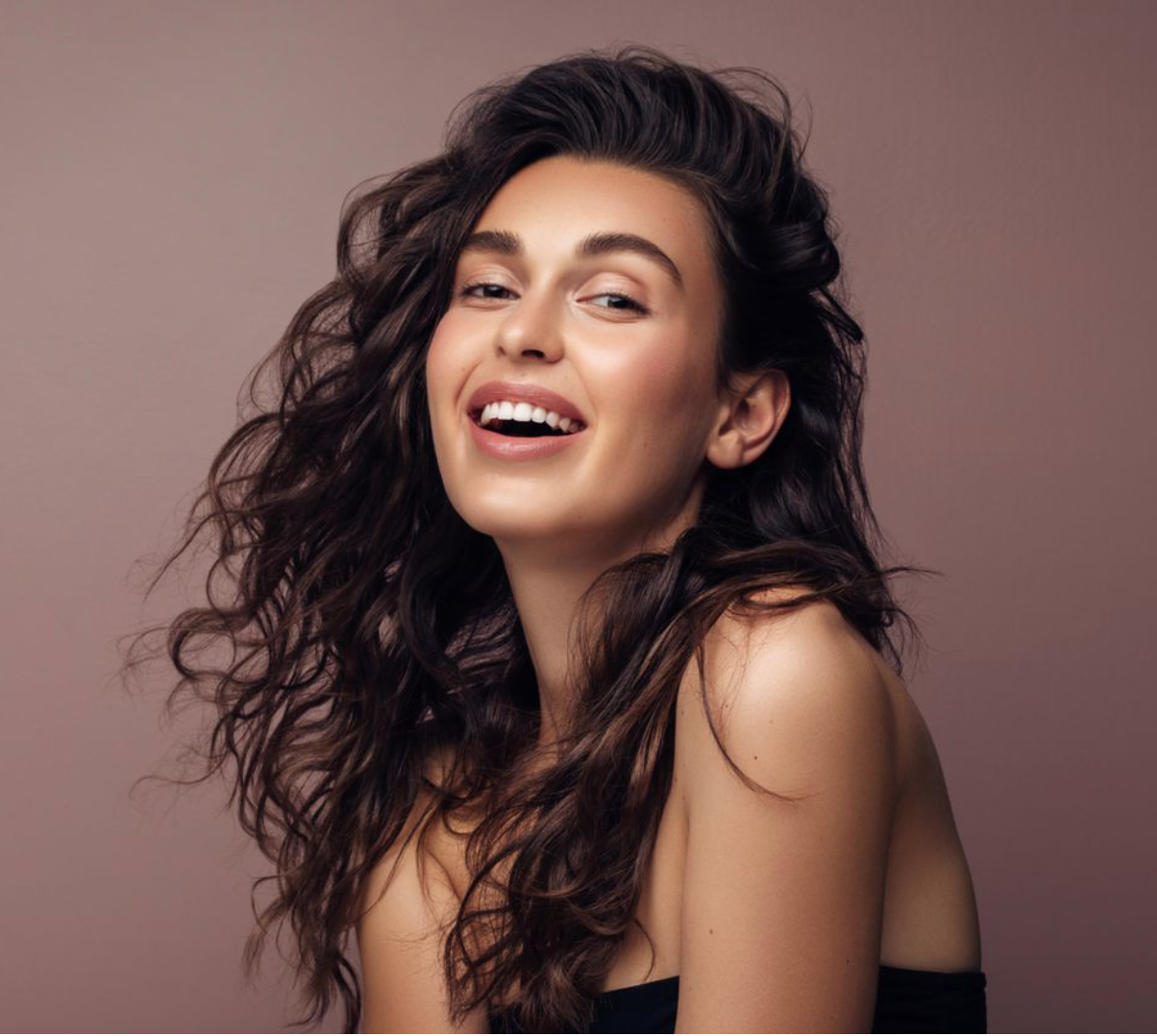 Hair expert reveals step-by-step guide on how to get bouncy curls at home
By Georgia Weir
9Honey Style
July 3rd, 2023
The perfect curls can elevate your hair game and you don't need to spend money at the salon to achieve them.
Expert hair stylist, John Pulitano from Headcase Hair is lifting the lid on how to get red carpet-worthy curls in the comfort of your own home.
Pulitano also busted a major hair styling myth: does your hair need to be dirty for curls to hold better? He thinks not!
Here's what you'll need: 
A medium-sized hair curler

Texturising spray

Light hairspray

Pins
First, Pulitano recommends that you should begin by prepping your hair with a texturising spray as well as a light hairspray.
Whilst you might be inclined to just grab a hair straightener to curl, Pulitano says it's actually best to use a curling tong "to get a uniform finish".
So, with that in mind, take a medium-sized hair curler, wrap sections from the root to the ends. Once you take the tong out, clip the curl with a pin to cool down and to ensure longer-lasting results.
"I would recommend going in a backward diagonal direction from the front temple going back to the nape of your neck wrapping backward, away from your face," Pulitano recommends, talking to 9Honey.
Do this on both sides of the face, clipping each section to hold the curl. Once done, spray with a working light hairspray and allow the hair to cool before taking the curls out.
Next, using some dry shampoo, spray it quite liberally through the hair before taking a brush and giving your hair a good brush.
There you have it, perfect, bouncy curls right from the comfort of you own home. Next time you have an event or a night out, you'll know exactly how to pull up with enviable, salon-looking curls
Whilst chatting to 9Honey Style, Pulitano also busted a major curling myth. Most of us have been told at one time or another that it's best to curl hair on dirty hair rather than freshly washed hair so the curl holds longer. However, Pulitano says this isn't necessarily true.
"I feel like if their hair is too dirty, it just means the roots are going to be mucky and flat that doesn't look so great."
"It doesn't matter when you washed your hair if you've got the right prep," he says. "I prefer curling freshly washed hair as long as it is prepped with a good thickening spray because it will need that starch in it to hold the curls."
Bookings can be made here for Headcase Hair Paddington and Headcase Hair Potts Point.