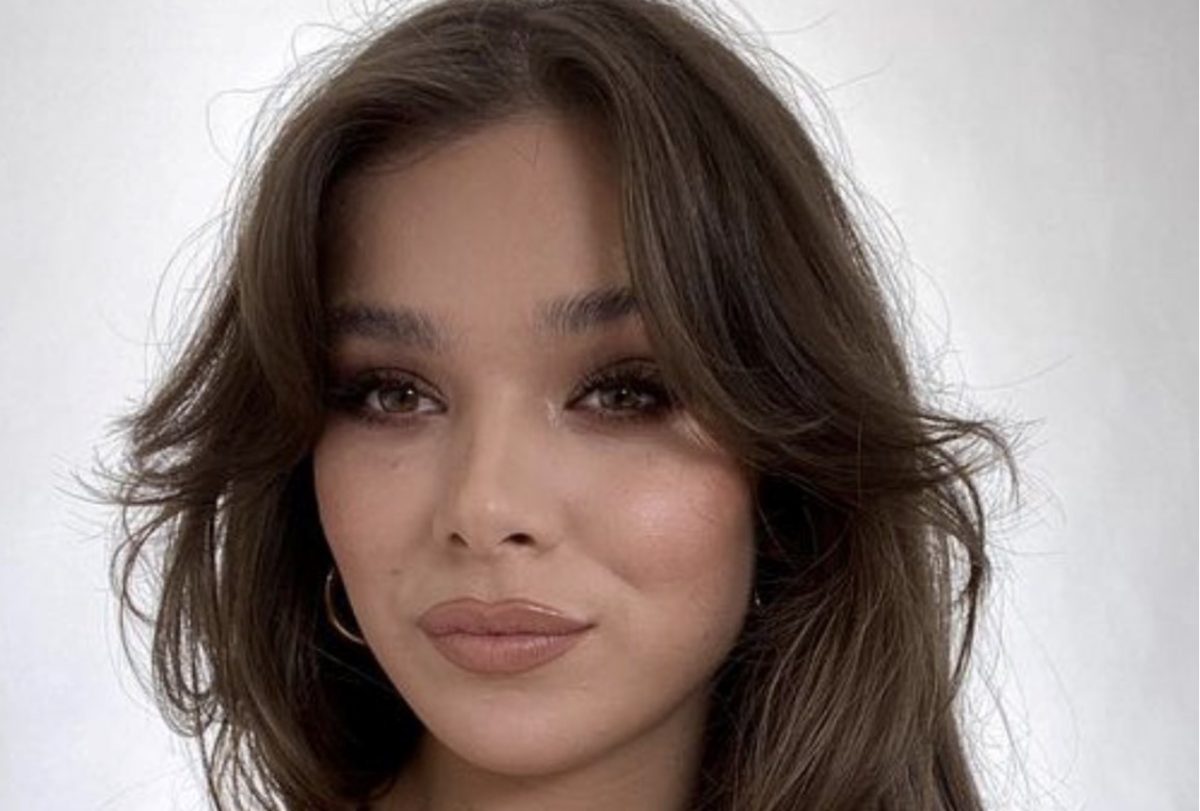 Everything you need to know before committing to a curtain fringe
By Basmah Qazi
Beauty Crew
July 5th, 2023
With over 3 billion views on TikTok and Hollywood's coolest girls sporting the cut, the curtain fringe has made a resounding comeback, joining Gemini hair as one of the coveted hair trends of 2023.
Although it never really went away, the curtain fringe took a backseat to its more traditional counterparts after the '70s — the straight-across fringe, the side fringe, or no fringe at all. But because trends come and go, this year was the year the curtain fringe made its mark once again.
Effortless, full, and swoopy, the face-framing cut is possibly one of the most versatile fringe styles and is the perfect choice if you want to opt for something low maintenance. It's a highly requested style – and for good reason. But before you go and commit, let's talk about it…
What hair types and lengths suit the curtain fringe?
While the curtain fringe isn't as fussy as other fringe types, there are certain hair lengths it works better with than others.
If you've recently joined Hailey Bieber in the bob cut club, you may want to give the style a miss, as curtain bangs work best on medium to long hair.
"[It can't be] too short as you need a more rectangular silhouette to make it work. Too short gives more of a square silhouette, which doesn't look so good," John Pulitano, Creative Director at Headcase Hair, told Marie Claire.
And as far as texture goes, if your hair is straight or wavy, then you're in luck. That doesn't mean those with curly hair can't rock a curtain fringe, but a slightly longer version would be better suited.
Is the curtain fringe high maintenance?
Every haircut and style requires maintenance, but compared to others, the curtain fringe is pretty chill. Thanks to its length, the curtain fringe can either be tied back or left out and requires a trim every 5-6 weeks.
As for styling, you may need to blow dry it daily depending on your hair type, but it shouldn't take more than 5-10 minutes. There's a reason every it-girl in town is sporting the look. Simply put, it's easygoing and versatile, making it the perfect option for those constantly on the go.
What face shapes suit the curtain fringe?
The curtain fringe, despite being low maintenance and adaptable, won't suit every face shape, but that doesn't mean you shouldn't give it a go.
Those with round and square faces are generally told to avoid the shaggy cut. However, there are no rules when it comes to hair, so if you've been wanting to try it out, just remember: it's just hair. It will grow back.
While we have Goldie Hawn and Ali McGraw to thank for the curtain fringe, here are the women adding a modern twist to it in 2023.
Bookings can be made here for Headcase Hair Paddington and Headcase Hair Potts Point.