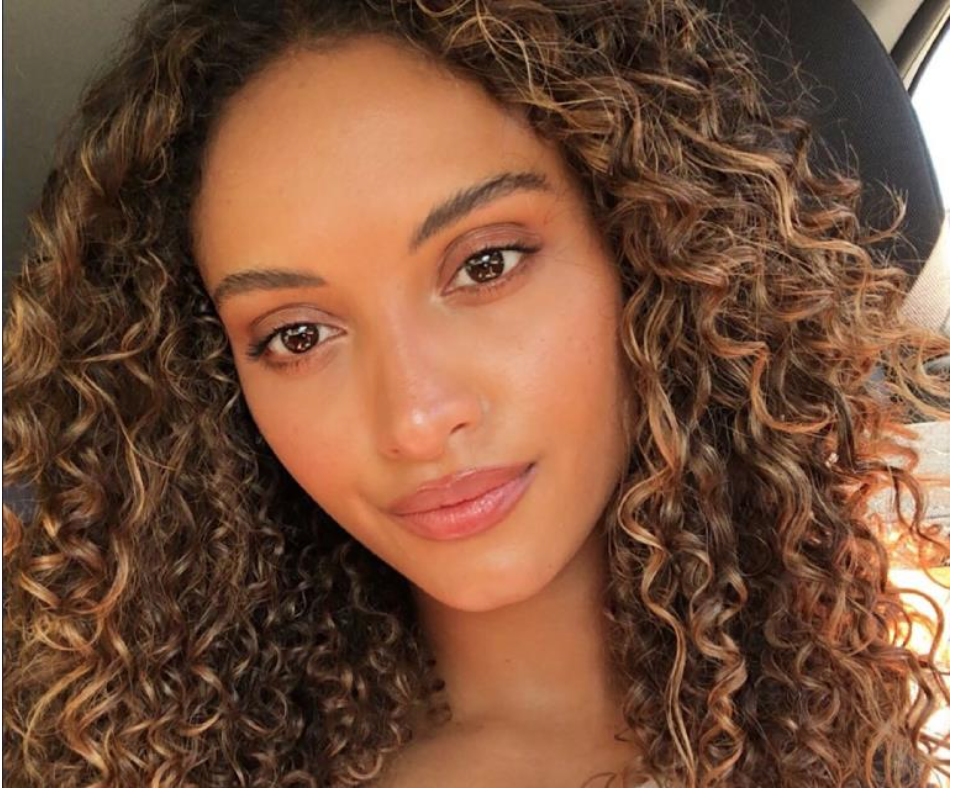 'Honey Caramel' Is The Hair Colour Everyone Is Going To Be Asking For This Summer
Elle Australia
SUKRITI WAHI
November 2nd, 2020
Sorry, chocolate cake hair, you've had your turn. Make way for the new dessert-inspired hue on the block: 'Honey caramel' hair.
As delicious as it sounds, honey caramel hair has been on hairdressers' radar for 2020 since Kylie Jenner swapped her usual dark brunette strands for the trend, and now it's poised to be the colour everyone wants post-lockdown.
Curious? Keep reading for everything you need to know about the rising summer colour trend (and get your colourist on standby).
WHAT EXACTLY IS 'HONEY CARAMEL' HAIR?
Generally speaking, it's about having a rich, brunette base mixed with lighter tones of—you guessed it—honey, caramel and mocha to liven up your locks and add dimension to the hair. There are a few ways to go about achieving the honey caramel look, making it a very versatile trend.
"Honey caramel highlights [is one], and the way to make this modern is with a honey face frame," says Vincent Nobile, Colour Director and Co-Founder of 
Headcase Hair
 in Sydney.
You can also get the look through JLo-esque balayage, by "starting with a deeper caramel and transitioning to a lighter honey on the ends to give it a sun kissed dimensional vibe", Nobile explains.
WHAT MAKES THIS GOLDEN BROWN HAIR COLOUR SO FLATTERING?
Fancy looking like you just spent a summer sailing around Sardinia? Consider honey caramel the hair colour equivalent of that 'just-came-back-from-the-islands' tan (fake, of course).
"Honey caramel is very flattering as it's a warm hair colour, which gives the complexion warmth. It adds colour to the face, almost like a sun tan giving a 'healthy' glow," Nobile tells ELLE.
"These tones can sometimes be very appealing in the winter months when we have a little less colour in our skin, or if we've been indoors a lot, as we have during COVID-19 isolation. These colours can sometimes feel like you've come back from vacation."
WHAT SHOULD YOU ASK YOUR COLOURIST FOR?
Considering giving your tresses the honey caramel treatment? Be sure to discuss your individual skin tone with your colourist to work out whether you veer towards neutral, warm or cool end of the spectrum.
"The key to my honey caramel hair colours is to make them beautifully flattering to the type of complexion you have, and that the hues are customised to suit the individual. For example, an olive complexion needs to have a cooler shade of honey caramel, so as not to bring out yellow tones in the complexion," Nobile says.
"The major thing I avoid with all my honey caramel tones is not to make them look brassy, as I don't like brassy tones and I don't think they suit anyone's complexion. I would mention cooler or more iridescent hues of caramel, toffee, honey and champagne."
Bookings can be made 
here
 for Headcase Hair Paddington and Headcase Hair Potts Point.